Our Services
With proper care, handmade Oriental rugs can last for generations. Because of their complexity and value, rugs should be cleaned and restored by trained and knowledgeable professionals.  We offer expert cleaning, repair, and restoration services for rugs of all types and sizes. As a family owned and operated local business, we take pride in our work and quality service. 
Contact Us
Our Gallery
 We offer free pickup and delivery for our customers in San Francisco Bay Area!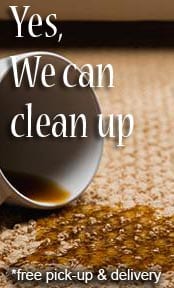 We hand wash all rugs
Did you know that several pounds of soil and debris can accumulate in the fibers of your rugs ? Even periodic vacuuming cannot prevent this. Our safe and effective hand cleaning process will remove build up and restore your rugs natural beauty.   Our washing process involves:
Pre-Inspection – After inspecting the rug for any apparent special conditions, we will ask for the customer's work authorization. With written documentation, your rug will be tagged, cleaned and invoiced accordingly.
Color & Dye Test – In certain situations a client's rug may bleed. In the event our test reveals a rug will bleed, we will make a determination as to the best way to clean the rug.
Dust – The next step is a thorough vacuuming and dusting of the rug.
Spot Treatment – All spots are treated with specialty spotting solutions to help loosen them prior to the washing process.

Wash – An expert hand washing in a submersion bath assures you that a complete cleaning is being performed. The further use of compressed air, underwater, assists with a "Jacuzzi" effect for gentle agitation.
Decontamination – Odor sources and contamination such as urine, mold, mildew or insect infestations dictate the use of the appropriate treatments and procedures. All natural fibers require decontamination for their protection and preservation.
Rinse – Complete flushing away of both soils and cleaning agents.
Dry – Depending on the age and structural composition of each rug, we will either hang them to dry or lay them flat to effectively dry your rug.
Post-Detailing – Final spotting to remove any foreign matter possible will be done with safety considerations for the fibers and dyes as a priority.
We provide expert repair and restoration services.  See what we can do…
Cengiz Boga has repaired carpets for our company for over 15 years. His professionalism and work ethic is unsurpassed. I have found his repair work to be the best that can be found in the Bay Area and beyond.